In Memory
Alan Miller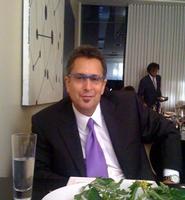 We are sad to report the passing of our classmate Alan H. Miller. Thank you to Rich Schneider for contacting us about Alan. His son Eli died in in Feb 2001 at age 29.

Alan was born in Chicago on August 29, 1945 and passed away on Friday, December 21, 2018.
Beloved father of the late Eli, dear son of the late Gilbert and Rose Miller; loving brother of Bruce (Nancy) and the late Marian Holtzman; fond uncle of Jonathan Miller, Libby DeBont, Melissa Inman, and Michael Samuel Miller; fond cousin of Allan (Beth) Hirsch, Barbara (Thomas) Venn, Marilyn (Mike) Tarasievich; Marshall (Carole), Michael (Nicole), and Keith Auerbach, and Susan and Mara Ingerham.
Alan was a commodities broker for over forty years and a Blues musician who recorded, produced, and performed in two CD's and live venues throughout Chicago and Sarasota. His true love was the Blues and he had a vast knowledge of the Blues going back to the 1930's.
Service was Wednesday 11 am in the chapel of Westlawn Cemetery and Mausoleum, 7801 W. Montrose Avenue, Norridge, where interment followed. In lieu of flowers, contributions may be made to the American Cancer Society
, donate3.cancer.org/donate. Arrangements entrusted to Lakeshore Jewish Funerals, 773-625-8621
Published in a Chicago Tribune Media Group Publication on Dec. 23, 2018
******************************************************************************************