In Memory
Stephen Lang
Remembering our classmate Stephen (Steve) Lang:
I received the following email from classmate Rick Rubens regarding classmate Stephen (Steve) Lang who died 40 years ago Monday:
The Chicago Tribune ran an article on May 27, "Face of the victims of Flight 191". They had a really nice picture of Steve & Susan Lang. Steve was a classmate of mine from 1st grade through high school. Think of him often.
Rick
"The couple was traveling without their children to California to represent Barrington's Countryside Books at the American Booksellers Association."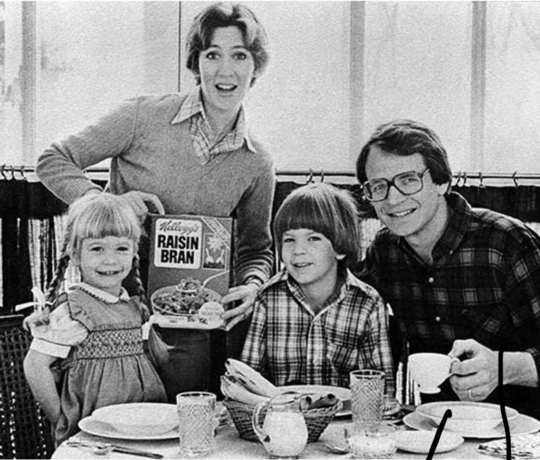 Here are some comments from Steve's classmates:
Steve died on May 25, 1979, he was on American Airlines flight 191 a DC 10.. Horrific accident. It was later attributed to faulty maintenance on the port engine. On takeoff the port side engine detached from the plane. The DC 10 by design might have continued to fly without the engine but the engine severed the hydraulic lines in the wing when it came off. The plane had no control and 250+ people died. I lost a friend who was a flight attendant. Steve was a great guy. James Lev
If that was that Memorial Day plane crash that killed most of the staff of Esquire Magazine, I saw it from the highway. It was horrible and has haunted me ever since. At first I thought an oil refinery had blown up. Steve and Sue I knew by sight only, but not really personally. They were very nice people, however, and I'm sorry their children and families had to go through that. Nancy Hoffmann
I also passed the accident site that day. A tremendous amount of smoke was visible just south of the NW tollway. With a class of close to 1,000 students it is hard to remember everyone, but all our lives touched one and another many times while at NT. It was an awful accident and a great loss from many people. Alan Rosen
Help me--this accident was on takeoff from Ohare, or landing at Ohare, or was it another city? I don't remember any such accident because I wasn't living in the Chicago area at that time. I remember Stephen from being in Scouts and we met at his house. I don't remember much except being taught how to tie knots by his father. I remember learning of his tragic and sudden death as a young man. I continue to grieve for his parents who lost their only child. Edwin Alexander
Steve was a very good guitarist, and although I never played in a band or anything with him, I heard him play numerous times at various New Trier student functions. I, too, was shocked to hear of his passing many years ago. Andy Gilmore
I was also going to add that I remember him playing the guitar somewhere and being impressed with how good he was. He had a nice smile and seemed well liked. Laurel Herbenar Bossen
Do I recall correctly that Steve married Harper School "alum" Sue Lott (Lotts?), who also died in the plane crash that took Steve's life? Jane Heggie Hart
Yes, Jane you are correct. Steve and Sue were married and lived with 2 sons in the Bull Valley area of McHenry County, Illinois. I was a pre NTHS friend of Steve's and Sue and my wife Laura were pals growing up at Harper school. They were a terrific and fun couple and were tragically killed on a flight departing O'Hare on route to a publishing convention in California. I believe Sue's brother raised their children. John (Jock) Simpson
These memories are mostly for the Harper School/Wilmette Junior High contingent. When I was in sixth grade I had my first "date", and it was with Steve Lang, who lived up the street from me on Thornwood Avenue (along with Paula Snorf, Sue Ann Minter and Alida Edwards). My father used to tell the tale that when he opened the door for Steve, who had come to pick me up, he said "Why, hello Steve! Somehow I was expecting a much older man!") I'm shocked to hear the tragic circumstances of Steve's early death. Another strange twist is that one of Steve's best friends in our class was Gifford Hooker. We lost track of Gifford early on - maybe he moved away from Wilmette - but I heard he also died very young in a plane crash. I've been thinking of "Gifford and Steve" all morning - they were leaders of the pack in sixth grade. Susan Waterfall