In Memory
Katherine Collins (Hunt)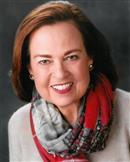 Katherine Collins Hunt of Evanston, Illinois died at the age of 70 on February 15, 2016.

"Kathy" was born on October 4, 1945 in Okmulgee, Oklahoma and attended New Trier Township High School in Winnetka, Illinois, class of 1963.
She received her BA in Political Science from Manhattanville College in Purchase, NY in 1967 and later received her J. D. from the University of New Mexico School of Law in 1989. Early in her career she was in the advertising business in New York and Chicago, and after law school she practiced law for 20 years with several Chicago law firms; she absolutely loved studying and practicing law, and later in her career relished her role as an arbitrator in Cook and Lake Counties.
Kathy was active in every community in which she lived throughout her life, particularly through the Junior League and the Winnetka Caucus Council, and she served as an Election judge for many years. In addition, Kathy was a founding member of the Women's Board of the Adler Planetarium in Chicago, where she was active for ten years.
She was an avid reader, loved to travel all over the world and enjoyed the beauty of all kinds of music including a lifetime of singing and playing the piano.

She was an incredible mother to her children, Peter H. Werner (Dr. Jocelyn) of Lafayette, California and Caroline C. Werner of Chicago, and a doting grandmother to Simon and Henry Werner. Her first marriage was to Peter D. Werner of Chicago. She was the oldest of eight siblings, including Patricia Collins (Edward Bancroft), Michael Collins, Dr. Gregory V. Collins (Michele), Peter Collins, Delia Collins, Maryclaire Collins and Vincent J. Collins Jr. Kathy was the loving aunt to many nieces, nephews, cousins and a lifelong loyal friend to many who she adored deeply. She is preceded in death by her parents Dr. Vincent J. and Florence Mary Collins, her brother-in-law Jeffrey Lieberman, her second son, Samuel Joseph Werner, and her second husband Lawrence Halley Hunt, Jr.

Services were held at Sacred Heart Church 1077 Tower Road, Winnetka Illinois 6693 Saturday, February 20, 2016 at 2pm. In the Journey lies the JOY.
The family asks that donations be made in memoriam to the Misericordia Heart of Mercy Home, 6300 North.Ridge Avenue, Chicago, Illinois 60060. -
http://www.legacy.com/obituaries/chicagotribune/obituary.aspx?n=katherine-hunt&pid=177745979&fhid=16976#sthash.D6VFWJxK.dpuf
**************************************************************************************************************************
Thanks to classmate Susan Palmer for notifying us about Kathy.
Sue Giallombardo Walker - admin for website
Katherine Collins Hunt of Evanston, Illinois died at the age of 70 on February 15, 2016. "Kathy" was born on October 4, 1945 in Okmulgee, Oklahoma and attended New Trier Township High School in Winnetka, Illinois, class of 1963. She received her BA in Political Science from Manhattanville College in Purchase, NY in 1967 and later received her J. D. from the University of New Mexico School of Law in 1989. Early in her career she was in the advertising business in New York and Chicago, and after law school she practiced law for 20 years with several Chicago law firms; she absolutely loved studying and practicing law, and later in her career relished her role as an arbitrator in Cook and Lake Counties. Kathy was active in every community in which she lived throughout her life, particularly through the Junior League and the Winnetka Caucus Council, and she served as an Election judge for many years. In addition, Kathy was a founding member of the Women's Board of the Adler Planetarium in Chicago, where she was active for ten years. She was an avid reader, loved to travel all over the world and enjoyed the beauty of all kinds of music including a lifetime of singing and playing the piano. She was an incredible mother to her children, Peter H. Werner (Dr. Jocelyn) of Lafayette, California and Caroline C. Werner of Chicago, and a doting grandmother to Simon and Henry Werner. Her first marriage was to Peter D. Werner of Chicago. She was the oldest of eight siblings, including Patricia Collins (Edward Bancroft), Michael Collins, Dr. Gregory V. Collins (Michele), Peter Collins, Delia Collins, Maryclaire Collins and Vincent J. Collins Jr. Kathy was the loving aunt to many nieces, nephews, cousins and a lifelong loyal friend to many who she adored deeply. She is preceded in death by her parents Dr. Vincent J. and Florence Mary Collins, her brother-in-law Jeffrey Lieberman, her second son, Samuel Joseph Werner, and her second husband Lawrence Halley Hunt, Jr. Services were held at Sacred Heart Church 1077 Tower Road, Winnetka Illinois 6693 Saturday, February 20, 2016 at 2pm. In the Journey lies the JOY. The family asks that donations be made in memoriam to the Misericordia Heart of Mercy Home, 6300 North.Ridge Avenue, Chicago, Illinois 60060. - See more at: http://www.legacy.com/obituaries/chicagotribune/obituary.aspx?n=katherine-hunt&pid=177745979&fhid=16976#sthash.D6VFWJxK.dpuf